Sunrise - Sunset : One Day Econoeing Tour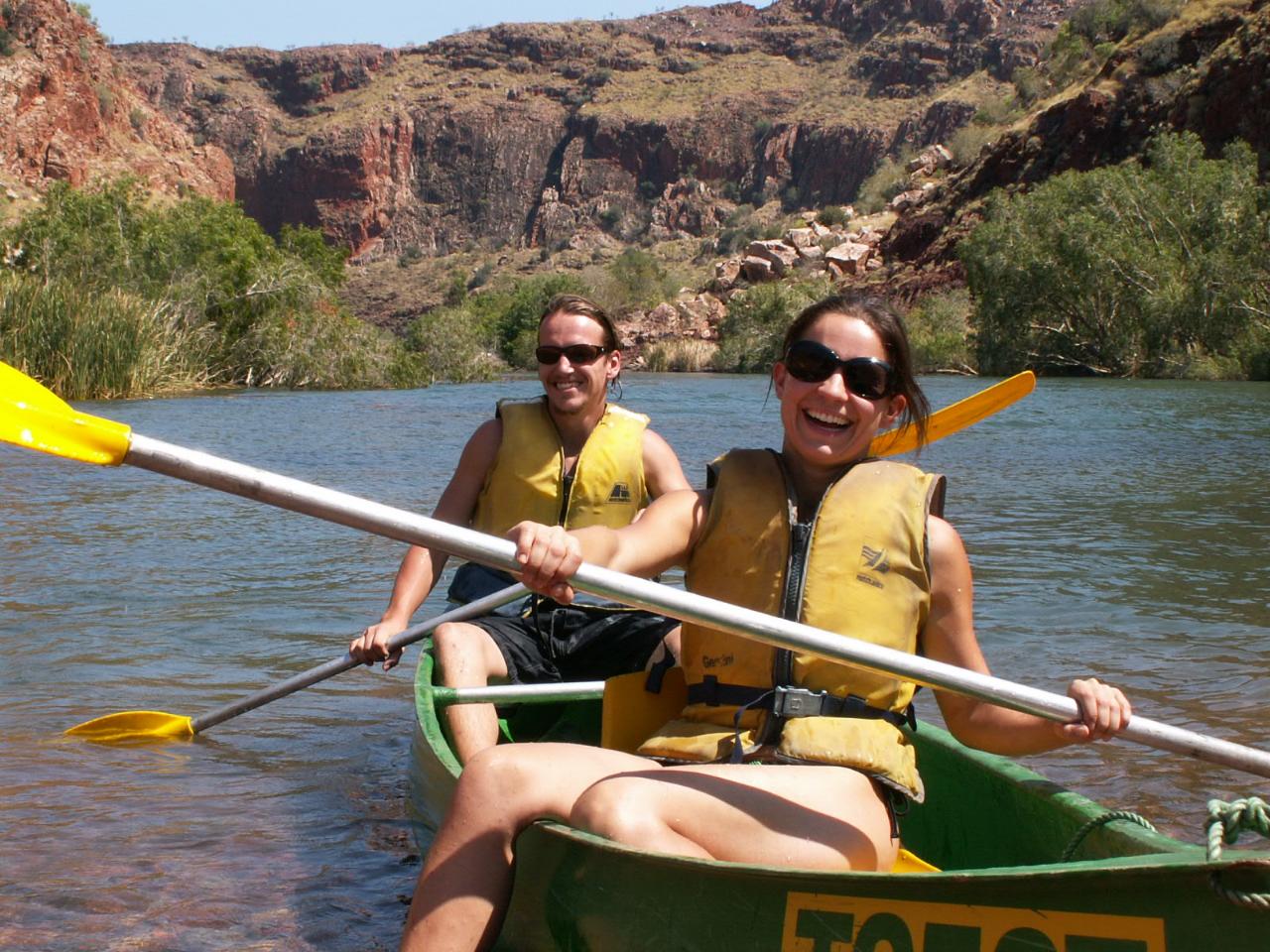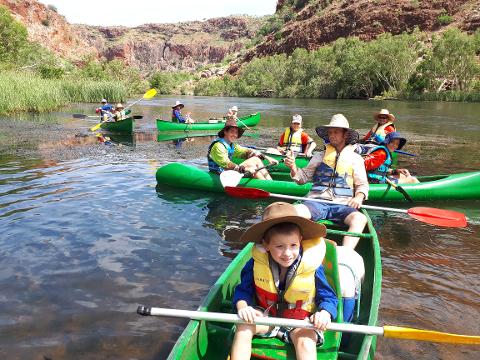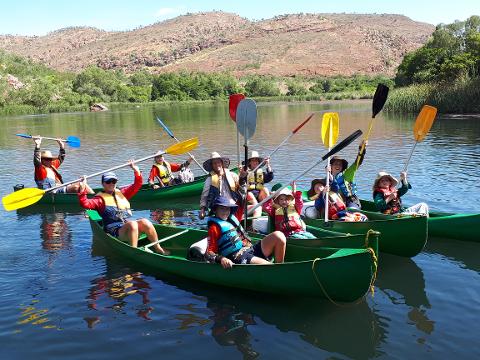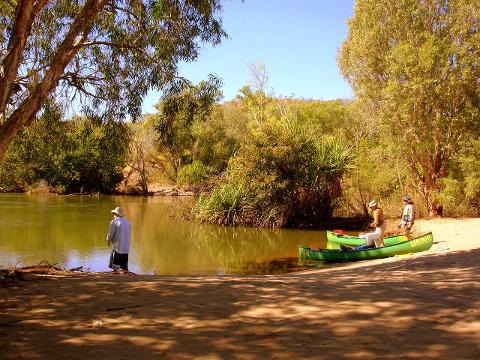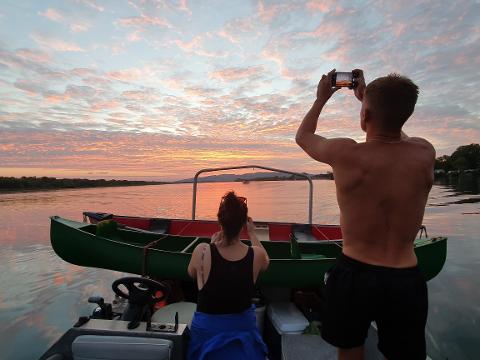 Duration: 12 Hours (approx.)
Product code: GWE1
Enjoy the experience of paddling one of Australia's most stunning locations.
YOUR ADVENTURE
Your adventure on the Ord River starts at 630am with a scenic 75km drive from Kununurra to the lookout over Lake Argyle, Australia's largest freshwater lake. From this massive dam, which is nineteen times the size of Sydney Harbour when full (and much bigger when flooded), you will make your own way self-guided down the Ord River 55km back to Kununurra, paddling through spectacular gorges and landscapes, plentiful wildlife and sandy beaches.
MORE THAN JUST PADDLING
It's not all paddling. There's much to explore including lookouts, swimming holes and exploring freshwater creeks. Experience an abundance of birds and wildlife, spectacular gorges, lagoons, creeks and waterfalls as well as learning about the unique eco-system. You can stop and walk, swim and photograph as much or as little as you like, while your 20 page guide book offers advice and interpretation of the local flora and fauna as you cruise along.
RELAX AND EXPLORE

During the morning you can enjoy the push of the faster water up the top, and relax awhile on Sandy Beach for lunch. At about 2pm we'll come and find you, pick you up in our vessel Crocadilly and take you for a guided bushwalk to explore rainforest hideaways and swim in springwater holes. Your guide will show and interpret for you the change in fauna along your walk, and the massive change in the Ord River ecosystem. During the boat cruise back to Kununurra you'll see Kimberley creatures in their natural habitat and a glorious sunset before we return through the wetlands of Lake Kununurra.
ADVANCED ECOTOURISM CERTIFIED
Econoeing is proud to be be Advanced Eco Certified by EcoTourism Australia. You are assured that your tour is fully sustainable, responsibly managed, and you have the opportunity to learn about this unique eco-system in the Kimberley, nurtured by the permanent flow of water from Lake Argyle.
SAFETY FIRST
Each tour departs with one of our SPOT Tracker devices, so even though you may not have mobile reception you are always in contact with us in any emergency.
This tour is for the moderately fit adventurer.

We supply an esky to keep your lunch & drinks cool and a water-tight barrel for your camera.
We recommend you include a First Aid Kit, toilet paper and camera